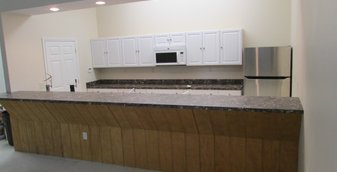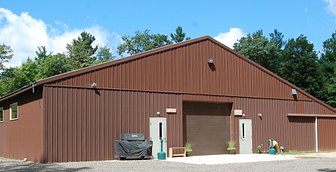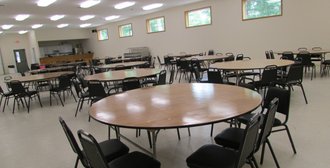 The kitchen is equipped with a full size fridge and freezer,microwave, one kegerator, and a 3 bay stainless steel sink.
The banquet hall is located in the middle of the RV Park with a large parking lot. Wedding receptions, graduation parties, showers, family reunions, birthday parties; whatever the occasion may be, the banquet hall is available for rent! For rates and more information please call the office.
We have 17 round tables that can seat 9 people. There is a surround sound system that is available for use as well as a projector. Bathrooms and showers are located in the building.